"Looks just as lovely in person! Came in a cello wrap and sturdy envelope with a small surprise and handwritten note. Feels special and looking forward to gifting it."
- SABRINA -
Hongbaos that will impress even Grandma
Unique Designs

In the case of our red envelopes, it's what's inside AND the outside that matters too! Our designs can't be found anywhere else, and we love creating them so you're excited to gift them.

Premium Materials

We use thick, quality materials and paper with recycled content so these envelopes will last and keep as mementos.

Personalization Options

Our red envelopes are handcrafted and made-to-order with recipient names and messaging. We provide proofs to ensure it's perfect.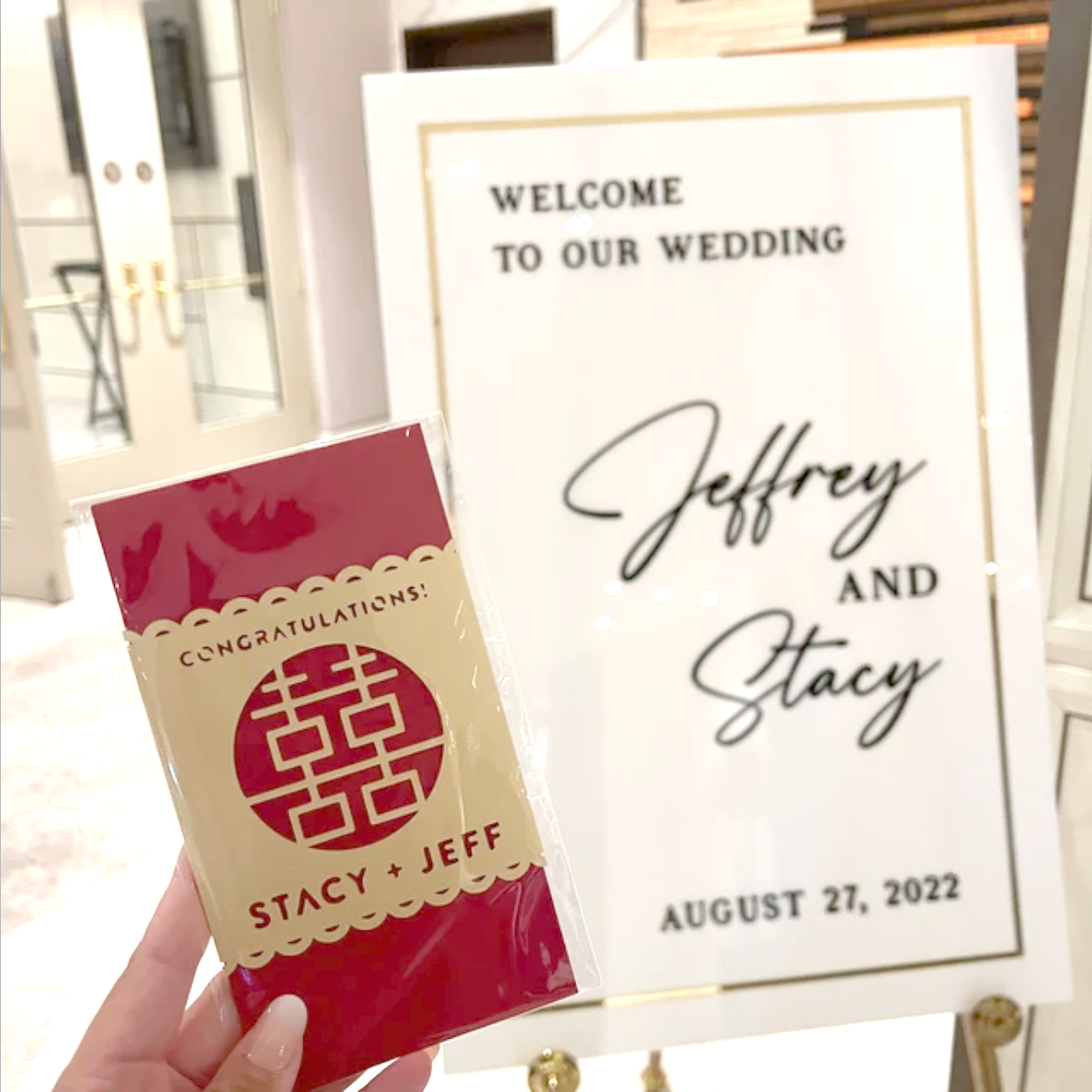 "OBSESSED. Like completely in awe of how beautifully handcrafted this is. I seriously cannot wait to step up my wedding hong bao (red envelope) gifting game!!! Like this is definitely unforgettable and to be honest I wish I thought of gifting this sooner to other couples. Thank you for being so quick, efficient, professional, and talented. I will continue to repurchase for future gifts!"
- KELLY -